PLEASE DO NOT COPY OR SHARE INFORMATION FROM THIS WEBSITE WITHOUT PERMISSION OF THE ADMINISTRATOR ©DOA 2020
www.losclaveles.eu | info@losclaveles.eu | Privacy statement
This website is hosted and managed independently views expressed are not necessarily shared by Wimpen
PRIVACY: Any data provided by users is deleted and not saved or shared. This site does not use cookies.
A warm welcome awaits, meet friendly like-minded owners, share your photos, tell others of your experience and get the latest news from the resort and other owners
JOIN OUR MAILING LIST
Join our mailing list and be the first to hear news and forthcoming important announcements
This is a PRIVATE mailing list and independent of both the Club and Wimpen
Join Here


Go to our Facebook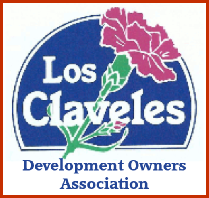 RIGHT OF REPLY
Tony Burford responds to the Committee's response to his posting regarding the
Club Chairman's duplicity
I am blocked from the Los Claveles Owners website but I am advised that the Chairman or committee responded in a 5th July posting on the owners website to comments I made on the DOA website regarding the Chairman's emailed letter of 17th May 2021. I trust that the website administrator is prepared to publish the following comments to correct some statements made in that posting and provide additional background.
Owners should read what I actually said (see http://www.losclaveles.eu/duplicity.html ) before reaching a view based on the Chairman's posting. I explained why Snr Castro was correct to state that "The arbitrator does not declare that the transfers of weeks from April 2015 onwards made by WimPen are unlawful or void." and the Chairman's attempt to discredit that statement by referring, without context and with added emphasis, to Para 22.1.13 of the Arbitration was duplicitous. That paragraph has to be read in context with regard to Paras 18.25 & 18.55.2, in which the Arbitrator emphasised that that she was unable, on the basis of the evidence presented, to decide as to whether or not the allocation and transfer of Membership certificates were unlawful and invalid. Accordingly, Para 22.1.13 could, without change of meaning, be written as "I do not find the allocation and transfer of Membership certificates by the Claimants (WimPen) since 1 August 2015 in respect of "Cancelled Weeks" have been unlawful and invalid."
My request to make the Part Award available to Members was for it to be made available under terms of confidence. I believe that the Chairman and the Club Solicitors have failed to distinguish between (a) confidentially under Rule 26 of the Scottish Arbitration Rules and (b) the right of Club Members to be informed in confidence of the existence of Arbitration proceedings to which the Club is Party and to be notified of and receive in confidence a copy of the Award. Their comments have been confined to non-confidential disclosures.
Any concern that a Member might breach Rule 26 confidentiality by disclosing the Award could be addressed by requiring a relevant undertaking before receipt of a copy. Members should ask why they were kept unaware of the Second Arbitration until advised by Snr Castro 14 months after issue of the Part Award. It is clear, from his assertion that Snr Castro's action was in breach of confidence, that the Chairman did not want Members advised at that time of the Award or even of the Arbitration itself. There is no reason why disclosure, in confidence, should not be made to verified Members without awaiting verification of the entire Register of Members.
In addition to my request for disclosure in confidence, I had asked the Chairman if, in view of his assertion that Snr Castro had breached Rule 26 confidence, he would agree with Snr Castro to waive Rule 26 Confidentiality in accordance with Rule 26.1.a. The Chairman refused.
I submitted to the Chairman and the Club Solicitors that, even if Rule 26 confidentiality does properly extend to confidential disclosure to Club Members (arguendo), disclosure is, in the present circumstances, permitted by Rule 26(1)(f). This provides that exceptions to an obligation of confidence include when the disclosure is necessary in the interests of justice. Failure to advise Members that certain resolutions and actions of the Club Committee have been held to be ultra vires, that resolutions passed at the 2017,SGM ang 2017 & 2018 AGMs have been held to be null & void, and that changes to the 2014 Club Constitution have been held invalid and of no effect, directly affect Member's rights and privileges. Withholding that information and refusal to provide a copy of the Second Arbitration Awards clearly is an injustice. Neither the Chairman nor the Solicitors have responded to this argument.
There is nothing in my comments to justify the Chairman's assertion that I am partisan and unreasonable or that my comments were unfair. Rational argument requires reasoned response not distraction with personal attacks.
Anthony Burford, Club Member
16 July 2021
Anthony Burford